Why Should Ecosystems Matter To You?

Posted by

TallyFox

on 25 May 2017
Reintroduced by Moore
nearly two decades ago, the ecosystem concept has been frequently discussed in management studies as a connection between system thinking and evolutionary economics.
Today, rather than viewing ecosystems as platforms, they are viewed as structures of relationships between interacting participants.
The ecosystem metaphor, on the other hand, is frequently used without being clearly defined, which in turn has yielded several somewhat overlapping concepts such as business, service, innovation, industrial and knowledge ecosystems. 
Making Sense of Ecosystem Concepts
To understand ecosystems, we must first understand system boundaries. Ecosystems are bound by geographical area (local vs. regional or national vs. global), by time (from history to future), by its characteristics (open vs. closed), as well as by types of flows (knowledge, material, value).  In order to flourish in an ecosystem, you need to understand that different forms of interaction are required in different ecosystems. Let's get acquainted with three most discussed ecosystem concepts.
The Business Ecosystem
The business ecosystem can be viewed as a cluster of businesses and organizations, which simultaneously provide and capture value by integrating its resources while operating around a venture or are linked by a platform. If the business ecosystem has a platform as its starting point of coordination, then the platform's features also have a vital influence on the ecosystem evolution. To explain further, we must make a clear distinction between a business ecosystem and a business network.
A business network is essentially the heart of the business ecosystem and is formed by various participants such as suppliers, distributors, and customers, other participants being more loosely involved. Because the business ecosystem can be viewed as a pyramid, its base is made of exploiting resources for customer value by using global business relationships, both competitive and collaborative. The multitude of available resources is another essential aspect of business ecosystems. Dominant market players such as Samsung and Apple are a widely-known example of business ecosystems.  
The Knowledge Ecosystem
The main result of a knowledge ecosystem is new knowledge, which could be formed by following the path of knowledge creation and retention, with the main focus being on generating knowledge rather than exploiting it.
Open networks such as The Water Network are a widely-known example of knowledge ecosystems
and this knowledge exchange provides virtual proximity which in turn results in emotional closeness between the participants. Here research institutes and innovators, such as technology entrepreneurs, play the main role.
Almost all participants are grouped around knowledge exchange or a main non-proprietary resource for the benefit of all participants.  The ecosystem is constituted from both providers and consumers that benefit from the interaction and are thereby intertwined together through symbiotic relationships.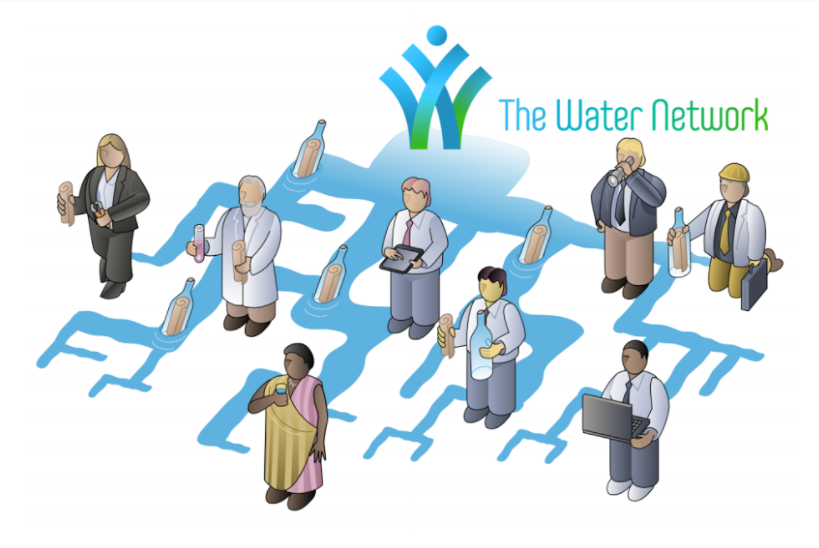 The Innovation Ecosystem
On the other hand, the innovation ecosystem emphasizes the creation of growth, interaction, and innovative startups around so-called knowledge hubs. A successful example of an innovation ecosystem is Silicon Valley. The key success factor of Silicon Valley is the financial network that supports the participants, education and research institutes, access and attraction of talent. Here, the technology-intensive business organizations, from specialized startups to diversified international enterprises increasingly participate within the ecosystem in various roles such as patrons of open platforms, and promoters of innovation communities.
Innovation ecosystems are a product of an integrating mechanism for generating new knowledge and exploiting it for value co-creation. Venture capitalists or crowd-funding organisations, innovation policymakers and local intermediators are important participants in innovation ecosystems. Is this an outdated model of innovation? Perhaps.
The rise of Virtual Innovation Ecosystems 
Virtual innovation community is spread globally forming a Global Virtual Innovation Ecosystem. The heart of this virtual ecosystem is the Virtual Business Incubator which facilitates the development of innovative ideas and turns them into mature projects or intellectual properties that may attract investors and add value to the world. 
The Ecosystem of Shared Values
Achieving financial success in a way that also produces societal benefits has become an imperative for organizations, for two reasons mainly: 
the change in perception, as the legitimacy of doing business is called into question for companies are being perceived as prospering at the expense of the community
the solutions to the most pressing world's problems are so profound that they need the expertise and business models of the private sector.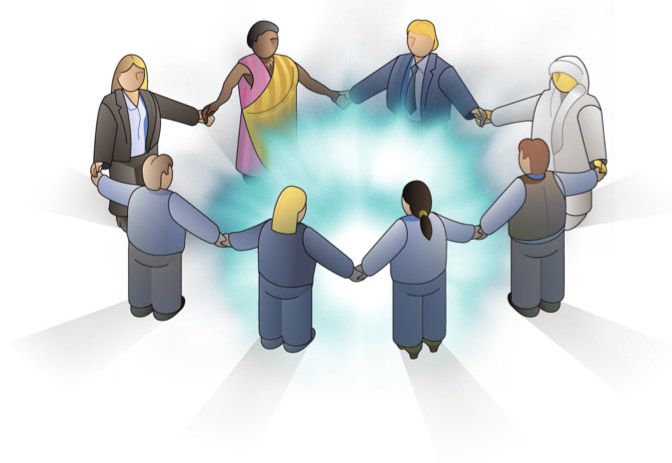 Even corporations once known for their uncompromising approach understand that by encouraging social progress in the most forgotten regions of the globe, the current pressing problems such as pollution and poverty would be reduced and corporate profits would rise. One thing is sure, they don't operate in isolation. Each corporation exists in an ecosystem where societal problems may reduce its market reach and curtail the productivity of its distributors and suppliers.
To advance these, shared value endeavours, businesses must adopt and participate in multisector communities, and for that, they require a novel framework. The framework that will allow them to readdress products and markets, reevaluate productivity in the value chain and strengthen local clusters. 
Organisations can create shared value in three ways: by reconceiving products and markets, redefining productivity in the value chain, and strengthening local clusters. All three require a strong market ecosystem, a mixture of the three above mentioned ecosystems: business, knowledge, and innovation.
The combination of innovation, and shared values into the other ecosystems is the secret to a sustainable competitive advantage today.