Configurable Platform to Match your Organization Needs
Start fast with our award winning Workspaces. Linking workspaces creates value for all stakeholders creating a powerful Business Ecosystem.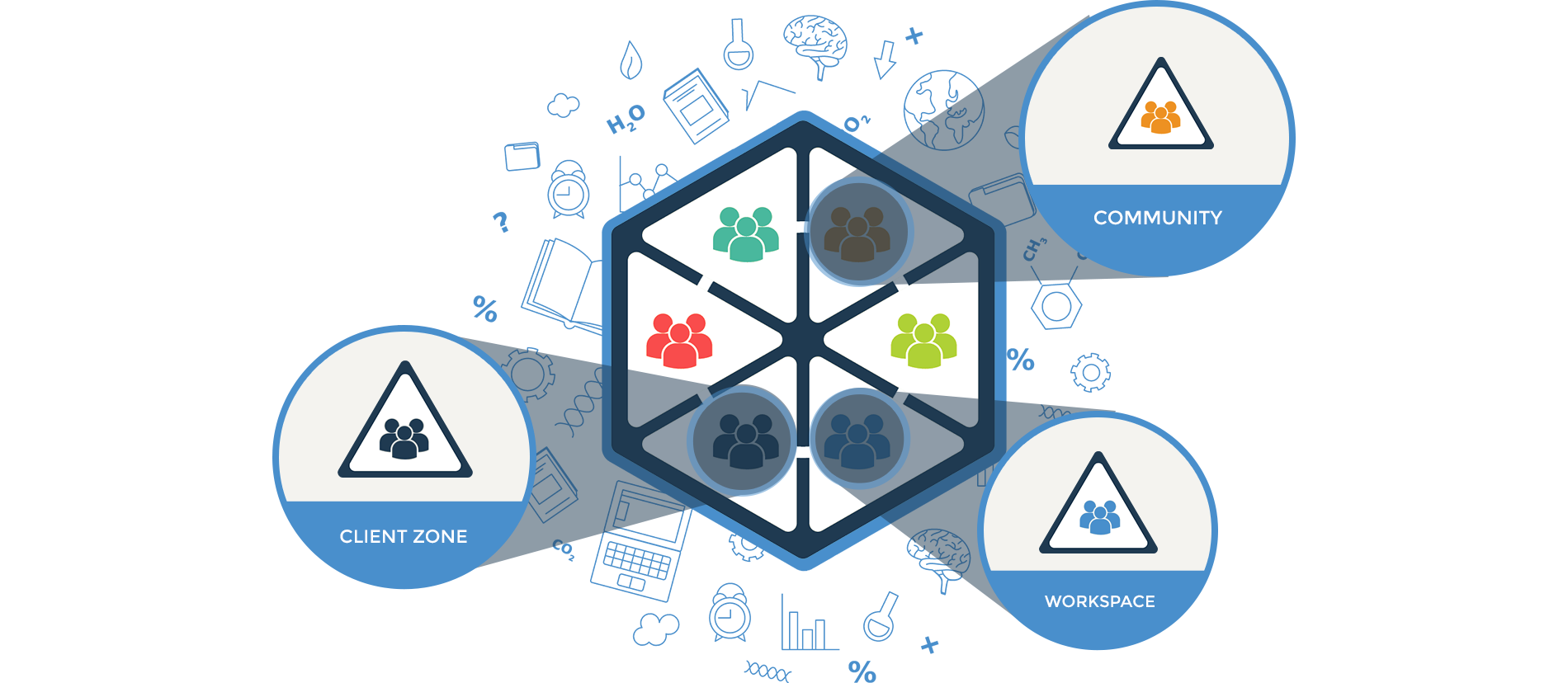 Share Knowledge Beautifully Across all Devices
Content, collaboration, answers and communications wherever you go. Responsive design and mobile app for all devices.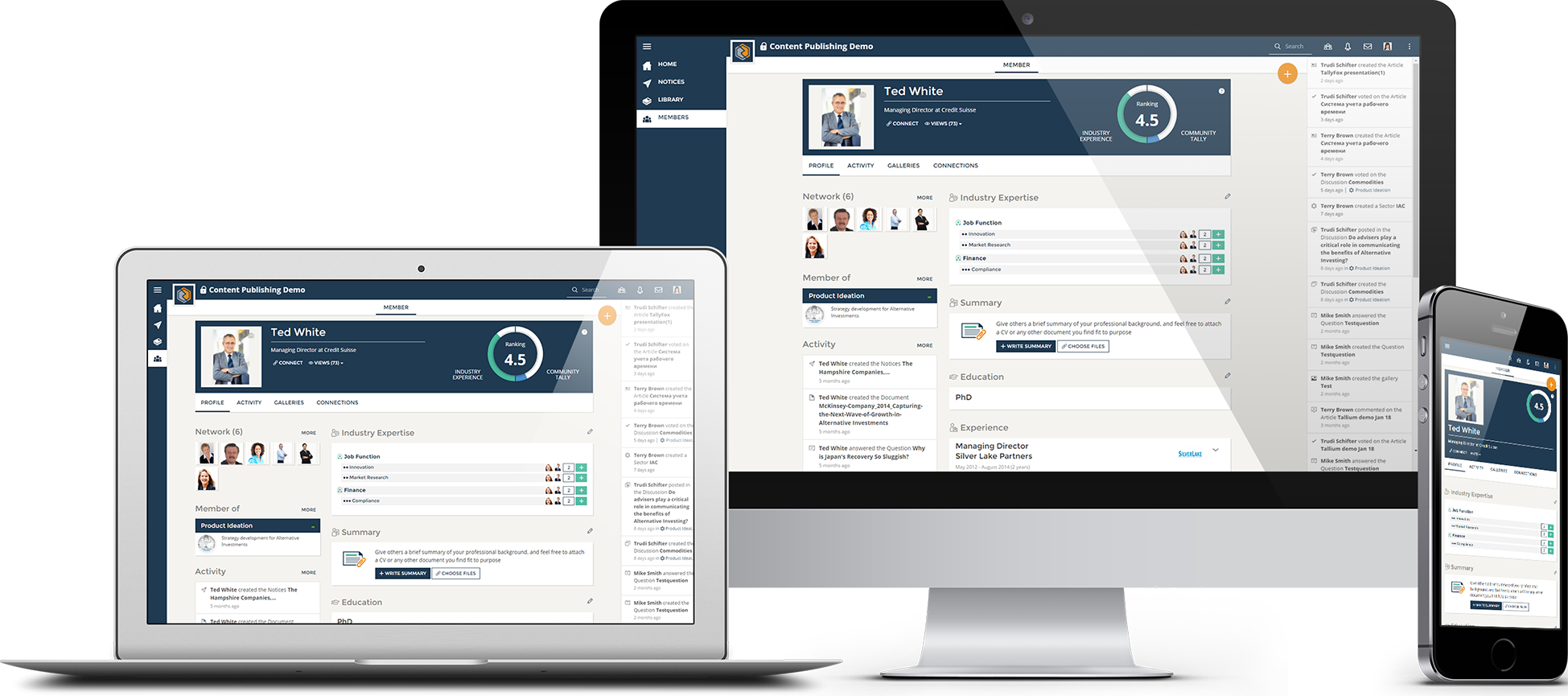 Configurable for your use case
Select the features that best match your usecase.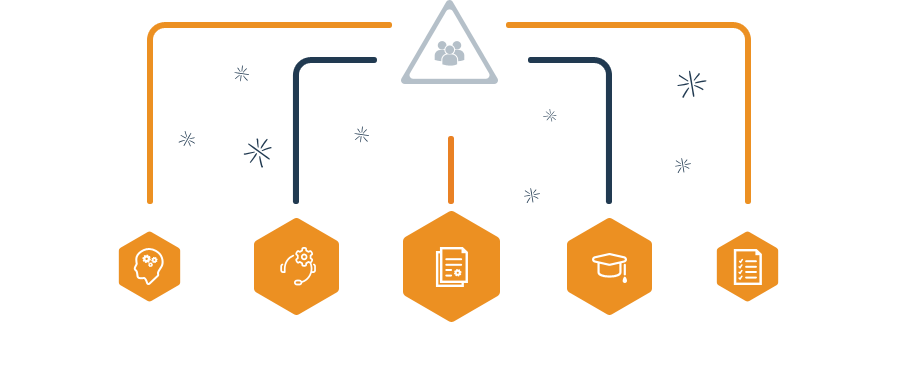 Your PROfile Shows Expertise, Rank, Content and Activity
Get found by relevant people. Be recognized for your expertise. Claim your peer level rank.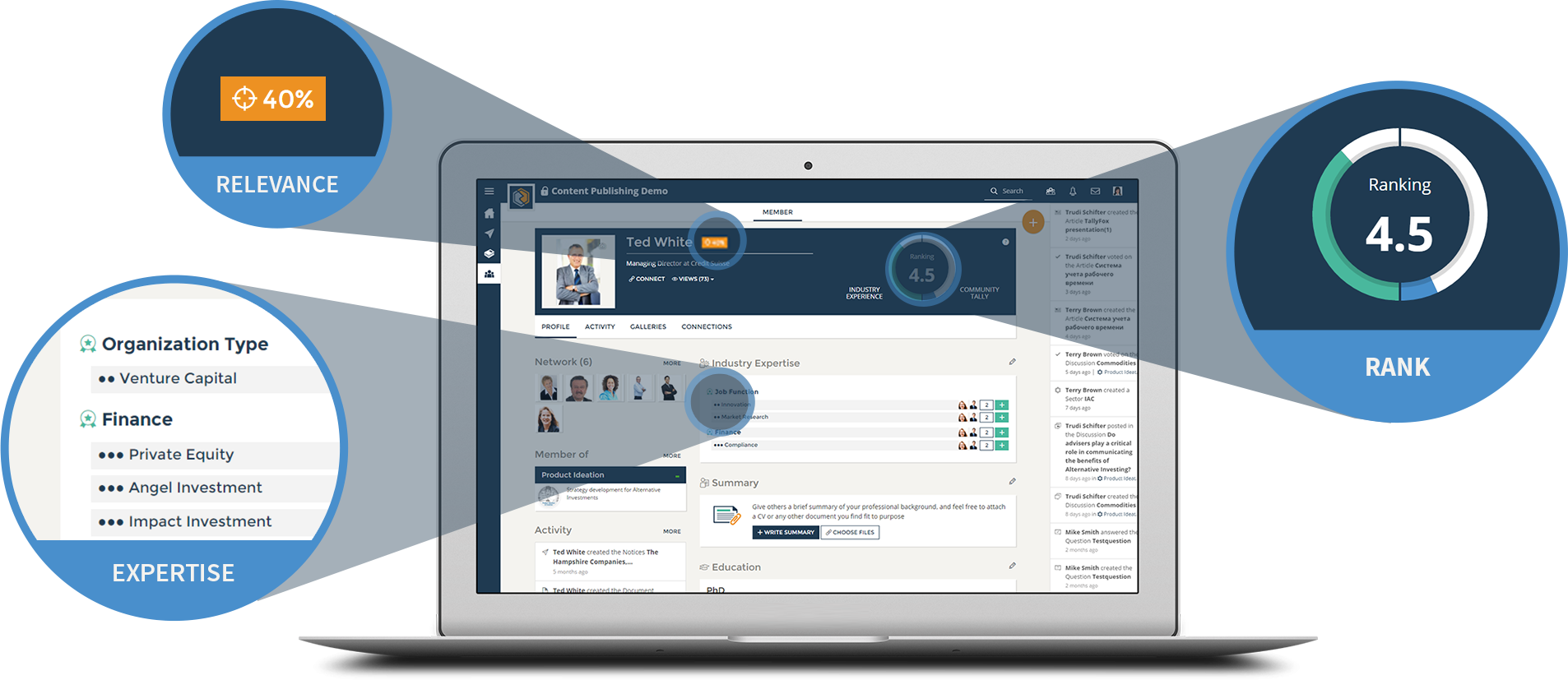 Find Experts & Get Answers Fast
Make domain experts jobs easier. Send questions automatically to those who know the answer. Avoid answering the same thing twice.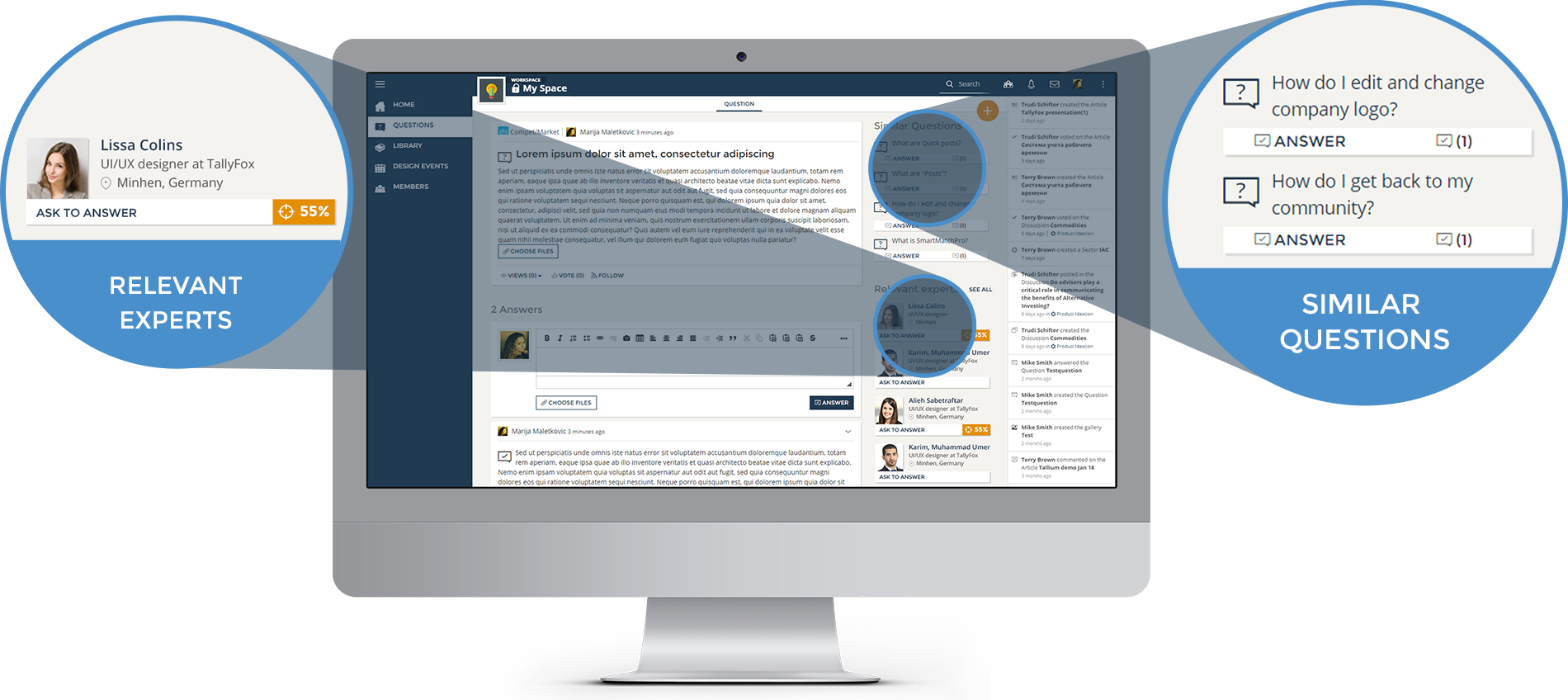 API based
Tallium's Open API architecture allows for easy interface to legacy and 3rd party applications.