Our Manifesto
People have been spontaneously creating communities and sharing knowledge through history, and today that knowledge is scattered all around the world; in forums, on information portals and social media networks. 
We are not benefiting from it.
Everyone has that problem, from big industries, to non profit organisations to large companies. 
The only way to resolve this problem is to help and encourage knowledge exchange under your own roof, and in this digitally connected world where your location doesn't matter, a cloud hosted platform is the best way. 
TallyFox has had its hand on the pulse of the collaboration industry for almost a decade now, and we have decided to put our expertise to use and focus solely on a product that would empower business ecosystems of the future - Our intelligence platform : TallyFox Tallium 
We are not just seeing the bigger picture, we help you create one.
The Water Network
In 2011 TallyFox launched the first Knowledge Network for water professionals. Today
TheWaterNetwork.org
is the leading online network for global water professionals with 5200 companies represented from over 170 countries. We are proud to provide our platform to help the world's water professionals address the complex issues that result in over 1 billion people not having access to clean drinking water and sanitation. Individual professionals can join for free. Professional workspaces for non profits and educational institutions are provided at no charge.
The Health, Energy, and Food networks are in planning. We are dedicated to provide Knowledge Networks for the world's most critical sectors. If you would like one in your own we would love to hear from you.
Our story
Tally sticks are an ancient way of recording numbers, quantities and agreements. They catalogue valuable data as evidence, to be shared in an intelligent way. The morning we created our name, a red fox was seen at sunrise sleeping on our office's doorstep in downtown Zurich. This occurred just days after my beloved red haired mother, Margaret, passed away. Lore has it that a fox sighting is a signal from the spirits of the deceased, appropriate as both my mother and foxes are known for their intelligence and wisdom. Margaret believed that intelligent collaboration can improve the human condition and the world we live in, so do we - and so TallyFox was born.
Trudi Schifter, Founder
TallyFox Team
15 years of experience as an entrepreneur in the IT industry, with a particular focus on international sales, marketing and new business operations and strategy. He has successfully started 2 IT companies and has taken different roles over the years, including COO and Country Manager in three different countries. MEng Telecommunications (Seville, Spain), MBA IMD (Lausanne, Switzerland).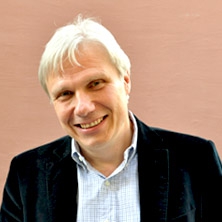 I have spent most of my professional career building businesses in technology and media industries with McKinsey&Co and establishing FIFAworldcup.com as the first fan website covering the soccer world championships. I spent two years building the international business for Zattoo, a market breaking Internet TV service. I bring to Tallyfox a passion for the Internet as well as an extensive business network. Tallyfox is a company on a great mission, which I am proud to be a part of.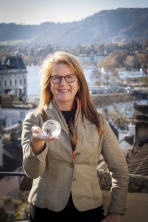 Founder and CEO, Switzerland
Thirty years experience in the US, Asia and Europe in industry, government, Venture Capital and non profit sectors. My vision is to purpose knowledge management to more effectively address our clients, and the world's most critical issues to build a better future together. BS Molecular Biophysics, MBA IMD Lausanne Switzerland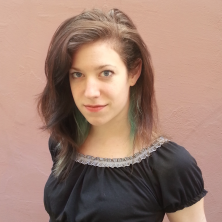 Business Development Director, Switzerland
Growing up travelling to many different countries and interacting with a wide variety of people has enabled Elena to understand the needs of individuals from diverse cultures and backgrounds. At TallyFox she uses her many experiences and leanings to understand clients' needs, resolve any challenges facing a Knowledge Management platform and strategically focus on the most beneficial solutions.
Director of Development, Switzerland
With over 16 years of experience in the IT development market, acquired in international IT companies in several countries, Michael manages and coordinates TallyFox' software development, translating the needs of the market and our clients into new features and refinements to TallyFox products
Lead Frontend Developer, Novi Sad
Lead Frontend Developer who started out as a designer and, somewhere along the road, morphed into software developer roughly 7 years ago. Likes performance and visual challenges on frontend as well as code refactors no one wants to touch.
System Architect & Product Engineer, Novi Sad
More than 10 years of experience in development of PHP web applications. Like challenges on a large scale systems. Mathematician at heart with a degree in Computer Science from Faculty of Sciences, University of Novi Sad.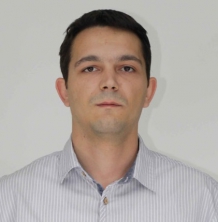 System Architect & Product Engineer, Novi Sad
More than 10 years in software engineering and development. Enthusiastic about data science, cloud and distributed computing. Always ready for challenges and new knowledge.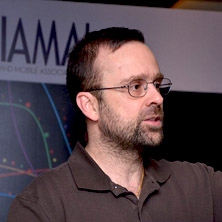 Senior Technical Advisor, Switzerland
Technical Consultant, Entrepreneur, Co-Founder and CTO Biz News, CTO AdForum, Co-Founder and CTO iWith.org, Co- Founder and CTO of Ole (acquired by Telefonica became Terra, the Yahoo of Spain).
Professor Dr. Michael Cornfield
Political and Academic Consultant, USA
Political scientist and author about the Internet and American Politics. Prior VP Research and Media Strategy at 720 Strategies. Adjunct Professor at The Graduate School of Political Management (GSPM) of The George Washington University. Senior Research Consultant to the Pew Internet Project. B.A. Pomona College, Ph.D. Harvard University. Previously Professor at the University of Virginia and the College of William and Mary.
Professor Dr. Woodrow Clark
Co-recipient of the 2007 Nobel Prize, along with former Vice President Al Gore. Author & political advisor. Senior Fellow, Milken Institute; CEO Clark Communications. Fulbright Scholar, master's degrees at the University of Illinois, Urbana, Roosevelt University and Loyola University, Chicago, Ph.D. at University of California, Berkeley.
President and CEO of disaster philanthropy.org. 25 years of management experience in public broadcasting and high-tech companies, including 9 years as chief operating officer of the Public Broadcasting Service and CEO of Guidestar. He currently serves on the board of Vision TV, Grameen Foundation USA, AAFRC Trust for Philanthropy, and the e-Philanthropy Foundation. Bob holds a master's degree in planning from Rutgers University.
Social Entrepreneur, previously investment banker (Salomon Brothers, JP Morgan, Goldman Sachs), scholar and entrepreneur, co-founder and principal People in Need - Gerhard Baumgard Foundation, Masters Economics, Ph.D..
CEO and Chairman of the Board of Motorola from January 2004 until January 2008. Previously COO and President Sun Microsystems & Managing Director at Silver Lake Partners. Science advisory board of Rensselaer Polytechnic Institute, Advisory Board of the Boston University. Director at Seagate Technologies from '02 to '04, and at Time Warner Inc. from January to May 2007. BS EE Rensselaer Polytechnic, M.B.A, Honorary Ph.D. Boston University.