What are the best start-up incubators and accelerators in Germany?

Posted by

TallyFox

on 30 April 2015
Encouraged by the success of European tech firms, a growing number of entrepreneurs are seeking support for their innovative business ideas and projects. For ambitious, yet inexperienced entrepreneurs, accelerators and incubators are still the most viable source of mentoring, networking and funding. However, to find effective support, it's crucial to know which accelerators and incubators play to your advantage. Below is the list of the most successful start-up accelerators and incubators in Germany.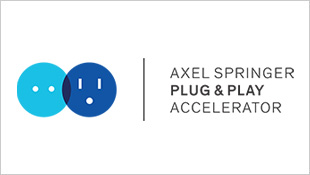 The Axel Springer Plug and Play provides great opportunities through their international network in Europe and Silicon Valley. A Berlin-based accelerator offers a three-month program, which provides the office space, infrastructure, coaching, workshops, and networking, running three times a year.
The Axel Springer Plug and Play helps start-ups accelerate their ideas and projects by pitching in front of local and international venture capital firms for Series A funding.
Through their extensive network, start-ups have a chance to meet Silicon Valley investors and to travel to Silicon Valley and further grow their business.

The goal of Black Forest Accelerator is to "connect early stage entrepreneurs with business leaders, investors and world-class athletes to help entrepreneurs to bring their product/service to market faster and to have quicker scaling."
Black Forest Accelerator focuses on Health and Fitness market related start-ups. Their program provides mentorship, co-working space, infrastructure, seed funding (support participating teams with 12.500€ in return for 5-7% equity), media coverage, and great networking opportunities. 
For a three-month intensive program, hosting up to 8 teams, start-ups will be guided by experienced entrepreneurs, business leaders, coaches and investors.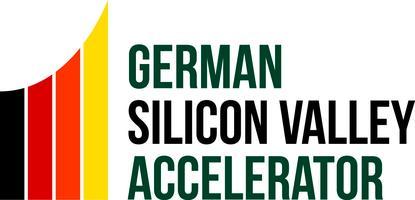 The German Accelerator is a private initiative supported by the German Federal Ministry of Economics and Technology as well as private sponsors, partners and donors. A three-month intensive program offers to help German tech start-ups to enter the U.S. market.
The program is supporting ideas and projects from ICT related sectors, and aim to accelerate their growth and help them develop into successful ventures.  
As they are located in Silicon Valley, San Francisco, and New York City, start-ups have an excellent opportunity to better understand the Silicon Valley start-up culture being exposed to the competitive environment.  
The mentor program is specifically designed to help start-ups connect with the local community and build their business in the US. Start-ups are also given an opportunity to extend the program for an additional three months.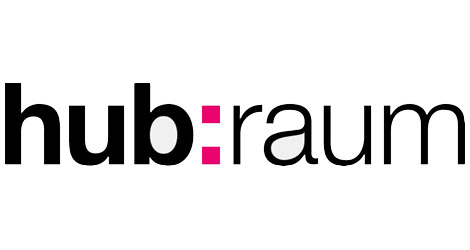 Hubraum, Deutsche Telekom's start-up accelerator, invests in early stage start-ups, offering support in mentoring, seed financing, co-working, and infrastructure. They support a wide range of business ideas, from IoT, mobile payment, e-commerce, customer analytic and big data to security, cloud solutions, health, and TV and video content.
The Incubator program is available in Berlin and Krakow. They also support start-ups through the accelerator program, currently available in Krakow, and FIT 4 Europe program, created to expand your business ideas in Europe, available in Tel Aviv. Through Hubraum, start-ups get a chance to access Deutsche Telekom's network and capital.  

The ProSiebenSat.1 Accelerator is a 3-month program that runs twice a year selecting up to seven start-up to join the accelerator. The programs is offering start-ups support in coaching, mentoring, funding, marketing, and networking.  Selected start-ups receive 25,000 EUR funding and office space, and a great opportunity to accelerate their business through the extensive network of one of the largest media corporations in Europe, ProSiebenSat.1 Group.
Apart from media, the accelerator backs start-ups across all industries, entertainment, IoT, smart home, health, fin-tech and e-commerce, including B2C and B2B businesses.  The accelerator also runs a special program, LaunchpAD, for advertising and data analytics start-ups.

"Startupbootcamp's accelerator programs have one key focus - to connect start-ups with the most relevant mentors, investors and partners from around the world."
Startupbootcamp Berlin accelerator focuses on Smart Transportation & Energy supporting business ideas related to Smart mobility solutions (e-mobility, e-vehicles, battery tech, charging solutions) , Smart and connected vehicles, Smart logistics (multimodal transportation enablers & services, robots & drones, efficient city logistics/e-mobility), Smart energy, Monitoring and management, and more.
They collaborate with major global brands (Cisco, HERE, EnBW, Mercedes-Benz, Airbus, and Deutsche Bahn) providing start-ups with technology, and excellent mentor. The three-month program supports 10 teams with free office space (for six months), extensive mentorships and coaching, and seed funding (each start-up receive €15,000 seed funding).

Climate-KIC is a nonprofit that connects global and local, small and large companies and organizations from the private, public and academic sectors. They are operating across 13 European cities, organized through national and regional centres, with the main office in London.
As the name implies, their focus is on addressing the challenges of climate change, supporting innovative solutions that drive more influence in the climate change filed and effectively combats climate change.
They offer a one-year pre-incubation programme Greenhouse for entrepreneurs who want to grow their business that is focused on the climate change issues. The program offers training and coaching in various business related topics, and access to the European climate innovation network of leading corporation, universities, research institutions, including start-ups and students.
Climate-KIC funds Greenhouse projects with up to €5,000, helping them turn their ideas into a sustainable business.