Social media blogs to keep up with digital marketing trends in 2015

Posted by

TallyFox

on 03 December 2014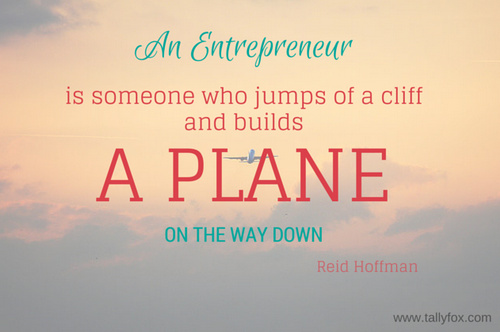 Social media are in many ways the driving force behind success; accordingly, one should keep an eye on trends in digital marketing and changes that are coming in 2015. Moreover, social media are becoming powerful tools for collaboration and communication, and companies that are using social media and niche social networks beyond marketing are already reaping the fruits of such connections and communication.
It might be hard to predict the future of social media; however, keeping a track of what is going on in the digital marketing is one of the ways to use social media for better online presence.  
Below is a list of social media blogs and websites that offer the latest trends, and tips and tricks for anyone who is interested in mastering social media marketing.
Social Media Examiner for how-to content
Whether you need an advice on how to use Instagram for your online campaign, or how to use Twitter hashtags, this online social media magazine will probably have all the answers to your questions. When it comes to enhancing your online presence, this is the place to start with. If you are looking for some good information on marketing tips and tricks, this is probably the best blog with extensive and highly useful "how to" content.
AllTop Social for all the news in digital marketing
Social media are constantly changing, and to stay up to date with those changes go visit a news aggregator for all thing related to social media. The site collects stories on social media from all over the web from the top websites and agencies. This is a place to stop by to get the latest trends from the social media world.
Contently for content marketing
Contently magazine, made for content marketers, answers all questions about the importance of original, though-provoking content. The magazine is called Content Strategist and offers many quality reads on brands strategies and, as they explained, the future of content.
Social Triggers for the "human" side of digital marketing
As the name implies, Social Triggers blog deals with things that trigger people to click, post, comment, share, and communicate. The focus of the blog is on the psychological side of digital marketing, explaining people's behaviour in the digital world. Online world is often secretive, yet one can see many patterns and habits in our behaviour. Social Triggers helps one understand these habits and use it to become a better marketer. 
The Content Marketing Institute for statistics and reports
In short, this is a blog to visit if in search of statistics, reports and predictions related to content marketing. Blog contributors are skilled marketers who share their expertise and knowledge.
OkDork for start-up marketing
The founder of AppSumo.com, Noah Kagan, shares his opinion and observations on his personal blog OkDork. He offers useful information from his vast experience in an engaging way, focusing on different aspects of online business. 
AllFacebook for all things Facebook
The unofficial Facebook blog that provides the latest news and analysis of everything that one needs to know about Facebook marketing.
Social Media Explorer for all things related to digital and social media marketing
Social Media Explorer is the website of the leading thinkers and strategists in the digital marketing world and social media marketing. The blog was rated as No.1 on Advertising Age Power 150 Marketing Blogs. In many ways, this is a must-read blog for any marketer or social media marketing enthusiast.
Search Engine Journal, Search Engine Watch and Marketing Land for SEO and SEM
These websites are the best resources on search engine optimization and search engine marketing. Although very similar, every blog focuses on different subjects that are closely related and equally important for online marketers. 
Next year is going to change the way we use social media with emerging number of anonymous social networks, growing interest in smart devices and with big social networks that started competing in the mobile payment space. For some business, these changes are going to determine their success or failure, thus it's not about whether or not one should be interested in digital marketing and social media world, but how to get the best results.