A Small Business Story

Posted by

TallyFox

on 08 January 2015
All companies start as a small business. Tweet
Which businesses are defined as "small" in terms of government support and tax policy varies depending on the country and industry. Small businesses can range from 15 employees under the Australian Fair Work Act 2009, 50 employees according to the definition used by the European Union, and fewer than 500 employees to qualify for many U.S. Small Business Administration programs.
Starting a business is surprisingly simple--you just need to take it one step at a time. Tweet
1. Name your company.
"Nomen est omen" is true in business. Company's name becomes its brand, it gives identity to your business and may predict your future as well. Make sure to check domain availability, as most of the customers are now online .
2. After naming your company you need to register your trade name. If you won't operate under your own name, your locality may require you to register a trade name. In most cases, you'll get approved on the spot.
3. You need to get your business licenses your county or city requires. Ask your locality about permits you need and get them. It can take hours or days but it needs to be done.
4. Get a business account using your business name and only use that account for all business-related deposits, withdrawals, and transactions.
After registering your own company and getting your license you are, officially an entrepreneur.
Run a small business
You have your company and there are even some clients and the work which needs to be done. The small business owner has to handle all the challenges of selling, delivering, financing, managing and growing the business with little or no staff, while trying to make it a success. In order to do so, organization is the key. In the beginning, you can use a simple spread sheet to note down all the costs and expenses. As your business progresses, your company is growing, the management is becoming more challenging. Number of employees is increasing, there are more clients and more projects to complete and to do this you need help.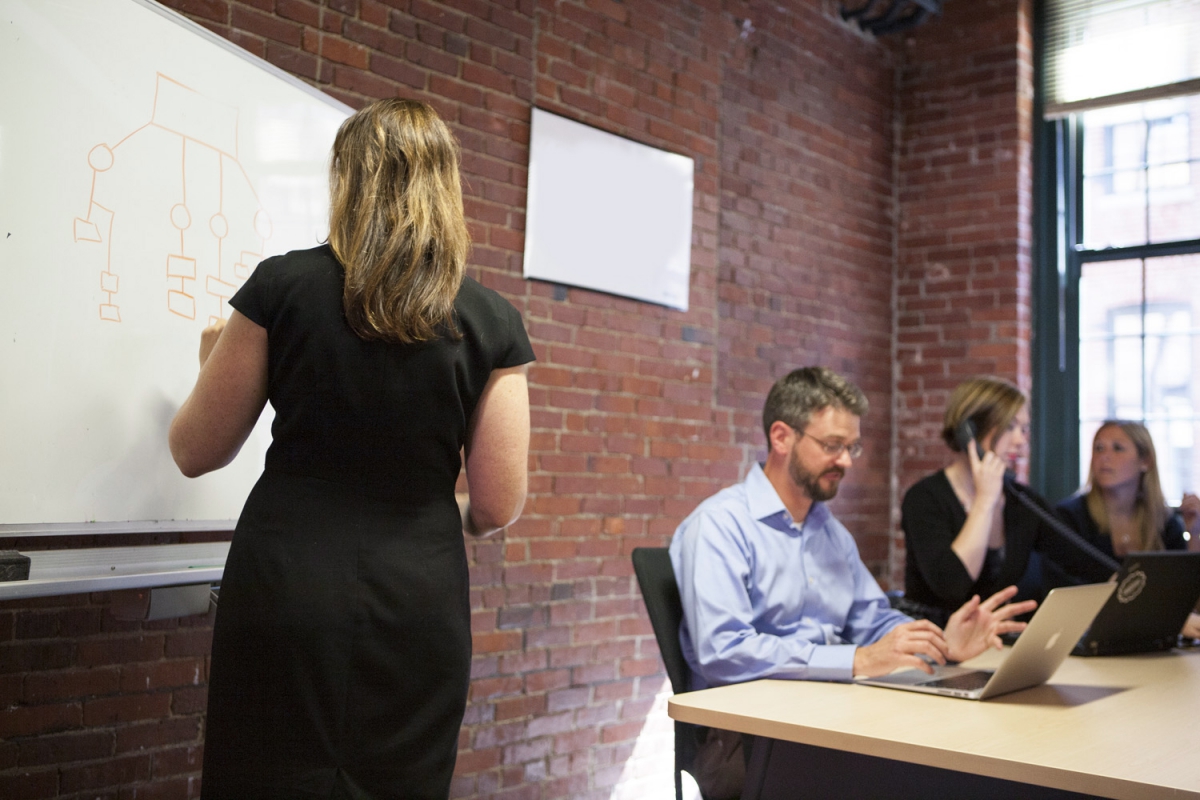 Technology at hand
It is easy to start a business. Managing a business is tough and you need all the help you can get. In order to help entrepreneurs, various types of business software have been developed. These business applications are used to increase productivity, to measure it and to perform functions accurately.
Technology will make it easier for you. Start by keeping online records of your business, keeping meetings via Internet and become a part of professional  networks.
Business success is inevitable if you do things the right way.
So where is the story?
If you expected a specific, heart warming story - there isn't one, as every big company in the 21st century started this way. This article is only written to show you how things are deliciously simple.
Good luck!