The Austrian Incubators: How to get support for your ideas?

Posted by

TallyFox

on 15 May 2015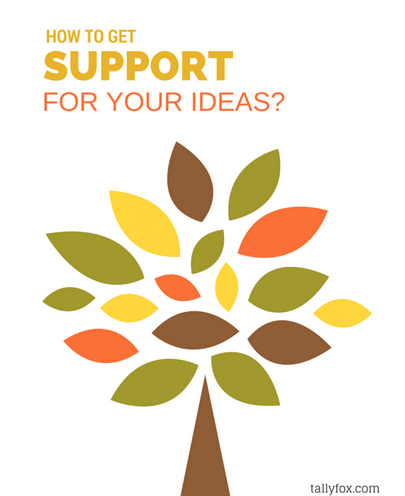 Austria has developed a dynamic startup scene, especially in Linz and Vienna, a city that has all the components a startup needs. Many great startups and innovative business ideas have emerged in the recent years, such as Runtastic, Kochabo, mySugr, Codeship, and Play.fm, to name a few.
While the Austrian educational system and government grants attracted many young entrepreneurs, public and private incubators are making a great impact on startup economy in the country. 
If you are interested in the start-up community in Austria, see the list of the incubators that drive young entrepreneurs to proceed with their innovative ideas.     
i5invest, a part of the Austrian web, mobile and high tech cluster InitialFactor, is a business incubator with a focus on B2C, B2B and mobile internet ventures. The incubator gathers experienced entrepreneurs, developers and communication professionals, building a strong network that extends from Vienna to Silicon Valley and New York.
Along with supporting new business ideas (through coaching, mentoring, infrastructure, seed funding and more), i5invest also runs a small accelerator program (for a period of two years) to help start-ups find investors, expand internationally, gain traction and develop their business idea.
INiTS is a business incubator ranked as 11th worldwide and 3rd in Europe. The incubator supports young entrepreneurs through an intensive 18-month long program.
As they have a strong network of mentors, experts, investors, entrepreneurs, researchers,  and funding agencies, they provide excellent opportunities to entrepreneurs who wish to grow their business and receive further funding. During the incubator program, startu-ps receive resources, infrastructure, mentorship, consulting and funding.
The Science Park Graz is dedicated to helping university graduates from all fields (research assistants, pre- and postgraduates) grow their business and become successful entrepreneurs.  They provide coaching, infrastructure, counseling, mentorship and financing during the pre-start-up period.
The organization also provides opportunities for managers who wish to participate in the development of a start-up and share their expertise and knowledge.
Up to Eleven, founded in 2012,  supports and develops business solutions in the mobile ecosystem. They offer mentoring, coaching and operational expertise, infrastructure, and initial financing for a period of one year.
Up to Eleven brings together experts in HR, finance, management, entrepreneurs with vast experience, and legal advisors, to help accelerate innovative and creative solutions in the mobile development world.  
Tech2B is a high-tech incubator focused on Upper Austria economic development and research-based and technology-oriented businesses. Their goal is to help high-tech university graduates grow their business, providing mentorship, professional coaching, educational programs and trainings, experts seminars, infrastructure, financing and great networking opportunities.
They cooperate with many research institutions, centres and universities, acting as a bridge between research and economic development. Through three phases of a large training program, the pre-incubation phase, the incubation phase and business2excellence phase, startups have a great opportunity to work with experts and create prospective businesses.
42Angelitos is a "startup catapult from Europe to Silicon Valley" that brings together experienced professionals who support innovative and creative business ideas. Around 40 professionals provide legal advice and help with finance and project management, business strategy, marketing, advertising, social media, team building and all things entrepreneurship. 
Akostart is a university network (the Johannes Kepler University Linz, University of Applied Sciences Upper Austria and the University of  Art and Design Linz) that offers support for academic startups. Through the university network, young entrepreneurs receive necessary technical know-how, and support for their business ideas in the early stage.
The network provides training, coaching and professional business-oriented workshops, infrastructure (Coworking Area), access to research and educational institutions, and great opportunities through extensive partner network.
Kubator is a business incubator that offers free office space, coaching and mentoring and organizes talks, events and pitches throughout a whole year. Once you get accepted into the Technology and Startup center, you will receive professional help for your business idea from coaching mentors and experienced entrepreneurs for a period of up to six months. When you receive founding, they offer professional help and coaching in product development, marketing, communications and law, to help you grow your business and find investors (Investors Day takes place every two months).
Kubator supports young entrepreneurs who offer creative solutions in the field of Internet of Things, Smart Living and Industry 4.0 for a period of 12 months. Startups have a great opportunity to use the facilities and resources from many high tech companies who are located in the area.