7 Apps to Shop Smarter This Holiday Season

Posted by

TallyFox

on 16 December 2014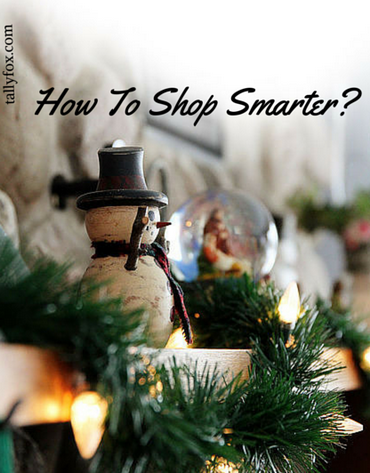 Christmas isn't about going around in stores searching for goodies and gifts in last minute panic, but rather about spending quality time      with family and friends.  
As the season of shopping begins, more and more people are looking for apps to make the process of tracking and purchasing easier and painless.
How to shop smarter?
Here are 7 apps that will help you do your holiday shopping as quickly as possible.Tweet
RedLaser: Barcode Scanner and QR Code Reader
The best possible price: this is what we want and RedLaser does a great job in finding the cheapest one. If there is an in-store item that you want to buy, but you think you could get it cheaper, simply use RedLaser to scan the barcode, and you will get a list of all online stores where you can find it and how much it'll cost.
RedLaser also gives reviews on most electronic devices and nutritional facts about food products.
ShopSavvy: Search Products and Match Prices
If RedLaser doesn't suit you, there is another barcode scanner and QR code reader ShopSavvy that helps you find products and match prices, showing you reviews of the product, product info, prices in both online and offline nearby stores. 
Moreover, if you plan your shopping ahead, with this app you will get notifications when a product goes on sale. If you want to shop in your local store, ShopSavvy will get you the best deals. 
Santa's Bag: Shopping List Manager
The app is created to help us organize our shopping tasks, including budgeting, wish lists, gift shopping lists, list for gift recipients, keeping tracks of spending. It's a simple shopping manager, allowing you to enter photos of each person, track the gifts you've bought, and check which items have been wrapped.  
Fancy: Pinterest-like shopping app
In a word, Fancy is more of a social shopping app, which provides images in Pinterest style with an option to buy, handling shipping and logistic for all the items you purchase. You can see what your friends on Twitter and Facebook are interested in, and follow people whose taste you enjoy.
A beautifully curated shopping app also includes products that aren't yet available, getting shopping to a more personalized level.
Thoughtful Gift Finder : A personalized shopping app
A beautifully designed iPhone app that allows international filtering although it's UK based. It gives you a simple and easy way to find gift that can be personalized, or eco-friendly, and some unique and unusual gifts you wouldn't think of.  It creates a calendar of friends and family's birthday and occasions harnessing Facebook Connect, sending you notifications to ensure you don't miss it.
Coupon Sherpa: A coupon app
This is probably the most useful app for those who are in search of the best online and in-store coupons. Whether in the form of codes or printable, Coupon Sherpa will find hundreds of coupons available for popular retailers, stores and restaurants. Place you favourite stores in a "favourite" section for quick and easy access and share with your friends and family by email, text, or Facebook.
Slice: A shopping tracker
By tracking your shipments and outgoing deliveries automatically (extracting numbers from your email working with Gmail and Yahoo! Mail), Slice is an app that's going to help you do receipt-keeping and package-tracking simple. If there is a price drop, the app will notify you, so you can contact the vendor and save money.  If you want to organize your online shopping, this app is worth keeping because all these purchase information are at your fingertips.