6 Apps to Make Your Everyday Life Easier

Posted by

TallyFox

on 16 January 2015
What are the apps you can't live without?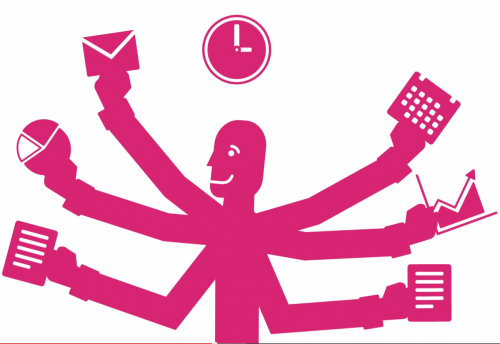 From basic to-do lists and calendar apps, to weather, travel and fitness apps, here is the list of 6 great apps you should check out if you need some help making your everyday life as easy as possible. 
With its simple interface, Wudnerlist is the simplest list manager that synchronizes across all major platforms. Whether you use it for work or home, for you grocery shopping list or to organize tasks for team collaboration, the effectiveness of this app lies in its simplicity. For the things you need to do, Wudnerlist offers fast and easy way to organize those things and get them done easily. 
Everyone needs a weather app, and Dark Sky is one of the better iOS applications that is eerily accurate with its weather alerts. It does not only give you the weather reports, but also alerts you when bad weather is heading your way, gives you "feels-like" temperature, current temperature and more, in a very simple and elegant way. 
Mint Bills (formerly Check) offers a convenient way for you to pay your bills on time (only if you remember to send the payments earlier). The app keeps track of all your bills from multiple companies in one place, and monitors your bank and credit card accounts.  Simple layout and color-coded design will help you see which bills have been paid, which are past due and which are coming up. You can connect as many accounts as you wish and never be late on payments. 
Having problems with your email? Mailbox is a super easy app, which is compatible with both iCloud email accounts and Gmail. It's created to help you manage your emails in a very stylish way that looks a lot like a chat. With snoozing senders, reminders and more, and swiping away, it will help you trash and archive emails, and keep your inbox organized and on track. 
This is a great app for all of you who usually end up organizing your travels at the last minute. It's a travel planner and weather forecast in one, primarily a packing list app (with several categories: clothing, documents, electronics, essential items you need to bring and sports) that lets you personalize your packing. The app includes recommendations of sightseeing points, restaurants, bars, cafes and more. What you might also need is an app that offers offline, zoomable, searchable maps of major cities, CityMaps2Go pro, and Localeur, an app that focuses on local experiences from people living in the city. 
If you have troubles with motivating yourself to exercise regularly, 7 Minute Workout is the perfect app for a quick workout every day. In the series of simple exercises, for just seven minutes every day, the app will help you exercise at your own pace, without a trainer and in the comfort of your home. If you believe you wouldn't have time for it, just think how many times you refresh your Facebook account or check your email during the day. 
What's the app that you find the most useful? What other apps you use daily? Share in the comments.