TallyFox listed in the "100 Companies that Matter in KM" for 2016 by KM World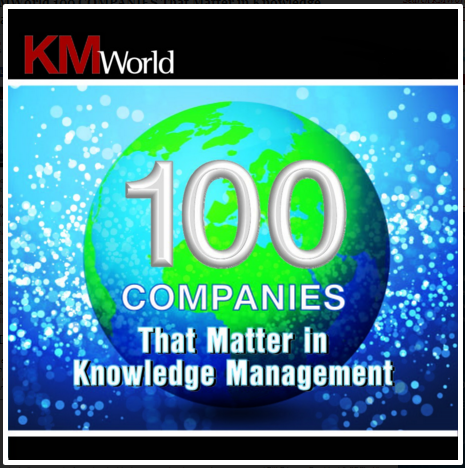 We are more than glad to announce that TallyFox has been chosen to be a part of KM World's 2016 list of companies that matter in knowledge management. 
In 2015 TallyFox presented our new generation knowledge management platform-TallyFox Tallium- at KM World, a platform dedicated to make knowledge sharing loveable. We have also tried and hopefully succeeded to transfer a bit of our enthusiasm and strong desire to make a difference to the knowledge sharing community.
And now, after a very successful year for our team, we can say that we are reaping the benefits of our hard work and believing in our vision, standing side by side with the renowned companies in the KM World's list for the second time.
"We as a team are delighted that both our first generation and now our second generation Tallium Platform have been recognized by KM World as leading solutions to share knowledge across workspaces." Tweet, said our founder and chairman Trudi Schifter.
KM World states that "knowledge management is an attitude, an approach, not an application", and we here at TallyFox agree, as we see it as an attitude of applying collective intelligence to build a better future.