Trusted by 10,000+ happy customers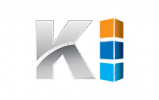 After evaluating platforms for a key US client we only felt comfortable recommending one, TallyFox! Other solutions claimed that they enabled intelligent collaboration, but only one could actually deliver. Answers from others about "connected know how" and "folksonomies" were "that's an interesting idea" or "that's something you should talk to our technical team about." TallyFox met each need we have with "we do that" or "that is scheduled for..date". Our recommendation: ask the tough questions and you will come to the same conclusion we did; the answer is TallyFox!

Within a matter of hours, we were able to easily configure and "brand" the EventFox Management suite, now fully integrated with our own customized and comprehensive TallyFox CRM system. Before TallyFox, we managed our firm using several disparate programs, services, and databases. We are now able to run our entire events and advisory business on a single platform. Friendly and capable support staff have been there from day one to make sure we get exactly what we need. The amount of time (and money) we have already saved using TallyFox tools is astounding.

TallyFox Clusters are a consulting engineer's oasis in the virtual world. Suitable for a broad range of consulting services, the features accommodate seamless transfer of text, graphics and drawings of size and format which consulting engineers use frequently. The conference and data information exchange are very beneficial and greatly enhance communication with clients and colleagues.

The combination of TallyFox IT know-how and the experience of water experts on The Water Network allows to address a crucial issue of our time: the fresh water scarcity in most parts of the planet. With the applications of TallyFox platform on The Water Network, the company was able to connect suppliers with customers and investors. This is helping projects such as large seawater desalination plants, sewage treatment plants and water production and distribution plants to become a reality. The strong ambitions and positive experiences of these platforms shall also be applied to other important sectors of the economy.  Full Article

We are using a TallyFox Cluster as the backbone for a closed collaboration platform, to keep friends from all over the world connected.
TallyFox has proven to be a great tool to exchange ideas, organize events, post content, share best practice, launch new initiatives and keep our closed network up to date.

The EventFox platform for Florida Earth's Water Choices Forum was a great way for participants to start networking ahead of the event and helped create a communication format where ideas could be shared.  Putting presentations in the Library gave participants the opportunity to review the material presented and come up with new ideas beyond the event. 

The Water Network by Tallyfox is a true knowledge network for researchers and professionals in the water sector alike. This platform offers, unlike other platforms, a comprehensive set of options to share and extend your knowledge in various interest groups, may it be through discussions, blog posts, uploaded documents by peers or the announcement of events - this is not to be found elsewhere.

Markus Pahlow, PhD
Postdoctoral Researcher at University of Twente, Netherlands

India Water Week conceptualized by Ministry of Water Resources, Government of India in the year 2012 has been using Tallyfox's online event community for its 2012 and 2013 events. This event community has become a place where our 2000+ registered users and 100+ speakers could connect, network and interact easily, engaging on different topics post the conference. We find the relationship as highly rewarding in terms of expanding the awareness footprint of India Water Week as a key event in water resources policy and technology dialogue across the world. 

The Tally Fox Water Network (TWN) is a steadily growing international professional network.  I am continually surprised at the high level of expertise, experience and level of education of the member of the network.  There is truly a vast level of expertise among member of the TNW from very different background and from working under different legal frameworks, this make for interesting discussions and one can get new and unique insights on issues and solutions from around the world.   TNW is a very worthwhile network to below to, and the GIS group which I am associated with has had some insightful discussions and assistance to member is always available.

The EventFox platform for the World Water-Tech Investment Summit was a great way for delegates to start networking ahead of the summit and helped to create a "buzz" for the event. After the summit, we uploaded all the presentations to the Library and posted photos to the platform, which saved us lots of time and made it easy for delegates to access the materials long after the summit was over.

As an Australian-based researcher of global water issues, the tyranny of distance presents a challenge for me in meeting and communicating with my peers around the world. That's why I like to use the Water Network. It is a user-friendly platform through which I can connect with others in my field. Through the discussion forums, I can share my ideas and gather opinions on issues relevant to my research.

Paula Hanasz
PHD Scholar at Australian National University, Canberra

I joined The Water Network (TWN) powered by TallyFox while working on my Ph. D. It is the best platform to exchange ideas, to know other research work going on, the library is full of good research articles which will help in thesis work etc. Best of water professionals from all around the world are registered here and we can get connected to them and learn from their experience. And the best part is the TWN's dedicated team. I am happy to be a part of TWN.

Stephen Siwila
Scientific Officer-Hydrology at National Institute for Scientific and Industrial Research, Zambia
TWN is a unique online platform where people can exchange ideas with scientists and other experts (governmental representatives, marketers, investors, social workers, technicians, activists, etc.) in various domains. This network is a precious tool for professionals who want to share information, submit projects or get in touch with the latest water related events around the World.

Boris Hiro LHIE
Agriculture engineer at Montpellier SupAgro, France

The Water Network by Tally Fox is a very useful platform. It takes a great idea and makes it even better. it provides a fabulous opportunity for networking. This platform also makes it easy to access current discussions on various themes related to water. What I particularly like about this network is that leading experts such as Dr. Arjen Hoekstra and others are involved as advisers/ contributors. So whether it is water and sanitation issues or desalination technologies, the water-energy nexus or any other topic related to water, the Water Network by Tally Fox appears to be a one-stop shop to learn more and that is great!

Kiran Pereira
Consultant at Waterwise, London, UK

We are proud to have a media partnership with The Water Network (TWN) for our upcoming conference to be held in Istanbul, Turkey in November 2013. The dedicated team of TWN promote our event across the water sector through its network and channels, and we are grateful for that. We have also opted for the EventFox Community, which is a beautiful platform for attendees and speakers to connect and share ideas. We are looking forward to our long-term association with TWN and TallyFox.
Asmaa Usuf
Executive Engineer at International Water Technology Association, Egypt